BuddyBagz
Koala Buddy
Regular price
$ 59.99 USD
Regular price
$ 79.99 USD
Sale price
$ 59.99 USD
Unit price
per
Sale
Sold out
As a mom, I knew there had to be a better way to pack for my kiddos who would want to take every stuffed animal, bed linens and clothes when we traveled.
This take-a-long buddy pack was the perfect answer! With a built in duffel bag that helps parents and grandparents keep their little one's stuff organized and many other fun features such as a nightlight in the tail, BuddyBagz is a solution to the overly packing problem.
Not only that, you will have comfort knowing your child has everything they need whether they're at a sleepover or a weekend trip without you. 
Grab the Koala Buddy for your child to be ready just in time for their next pillow fort in the living room floor! 
Features include:
"Koala Buddy" so your child can cuddle all night with their friend
Comfy pillow
Nightlight
Secret compartment in the back of the "Buddyz" head for notes from a parent or a special toy to share with a friend
Overnight bag which can be used to prop your child up to read and easily detaches to use with or without the sleeping bag
Interior bag with two openings: one for packing and one for accessing the contents of the bag even when the sleeping bag is rolled up around it
Toiletry bag
Backpack straps that make the "Buddyz" convenient for your child to carry
Sleeping bag unzips into a full blanket that can easily be used in the car or on the couch
Designed for ages 3-10 years old.
Washing instructions:
All components of the sleeping bag are machine washable
Dimensions:
25"W x 62"L
26 x 13 x 8 inches
OUR 100% SATISFACTION GUARANTEE
We made each BuddyBagz with the love of a parent. We are so certain you and your child will love our sleeping bag kit that we offer you a 100% Money Back Guarantee and returns. We guarantee you - your child will love their new buddyz!
Please note that this specific BuddyBagz does not have backpack straps attached. The duffel bag included can transform the BuddyBagz into a back pack. 
Share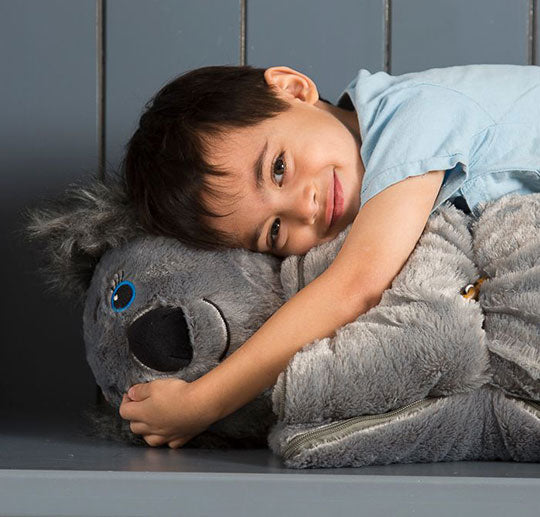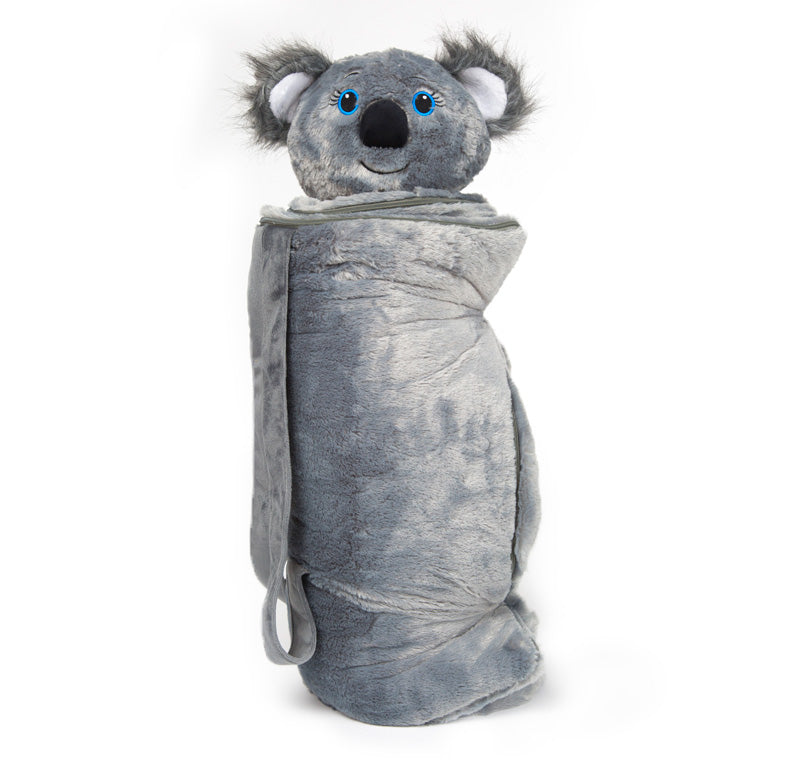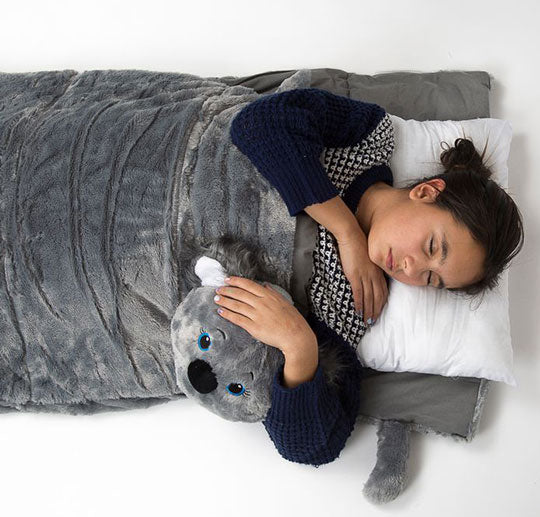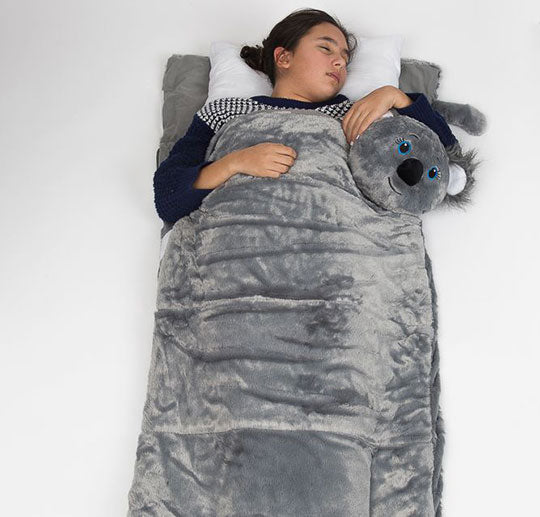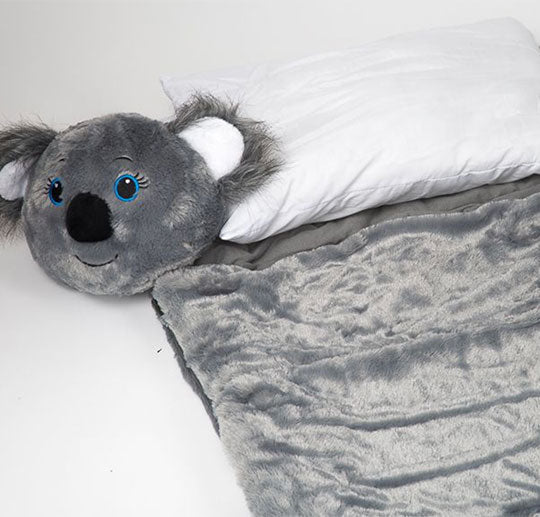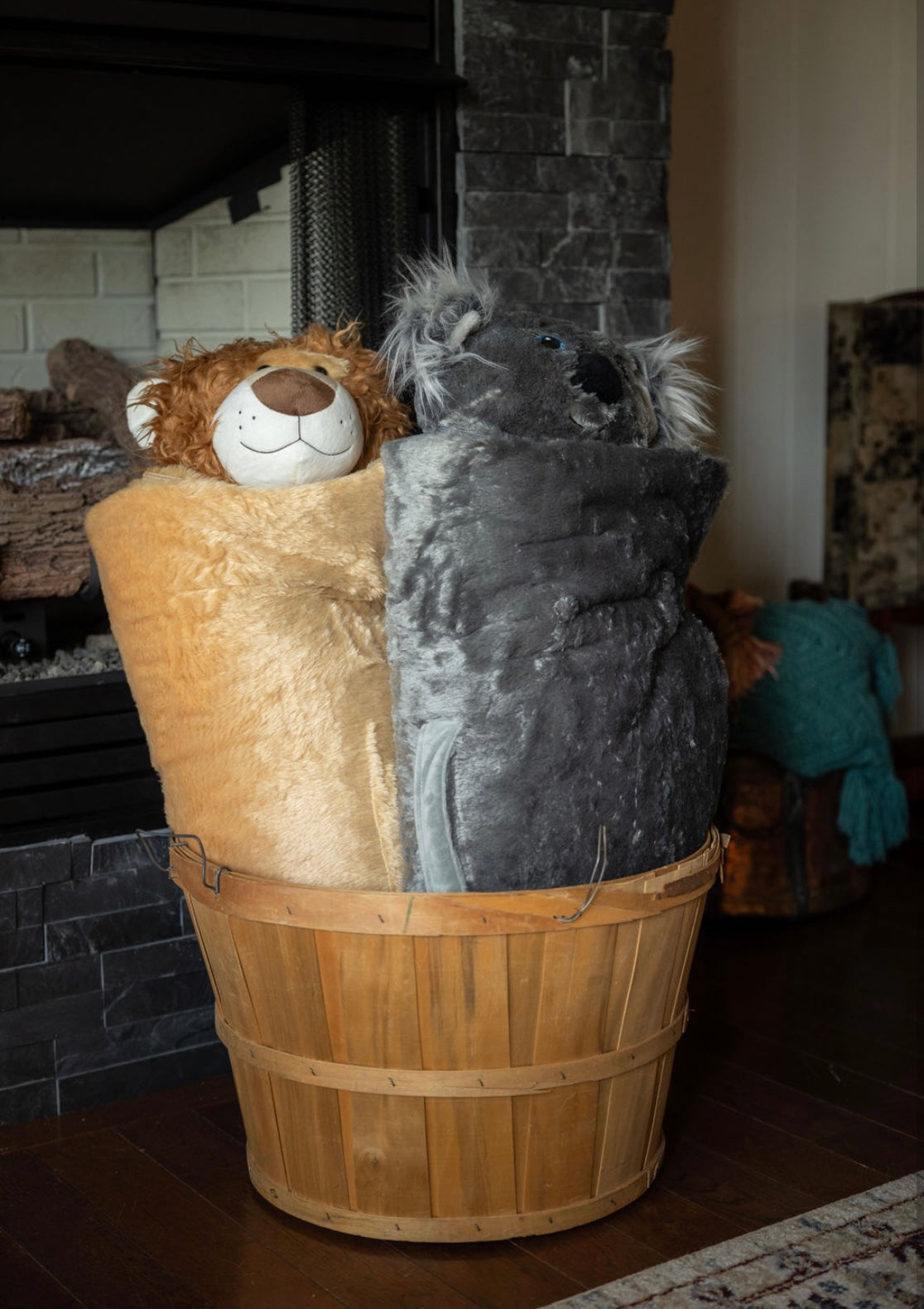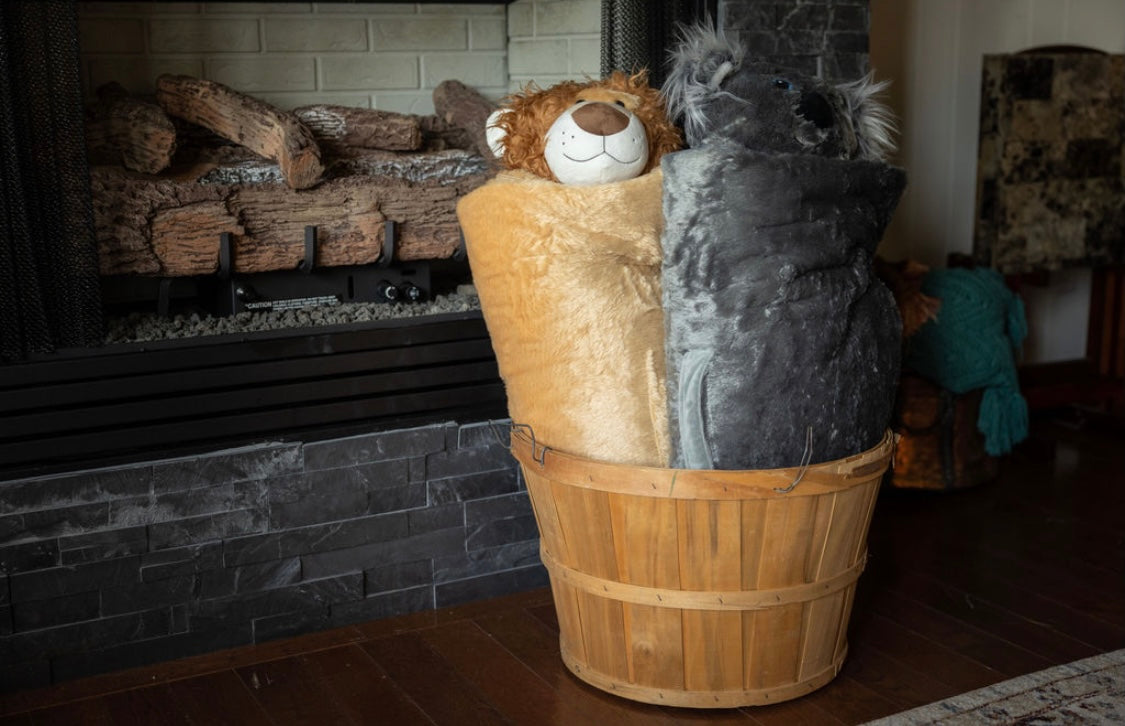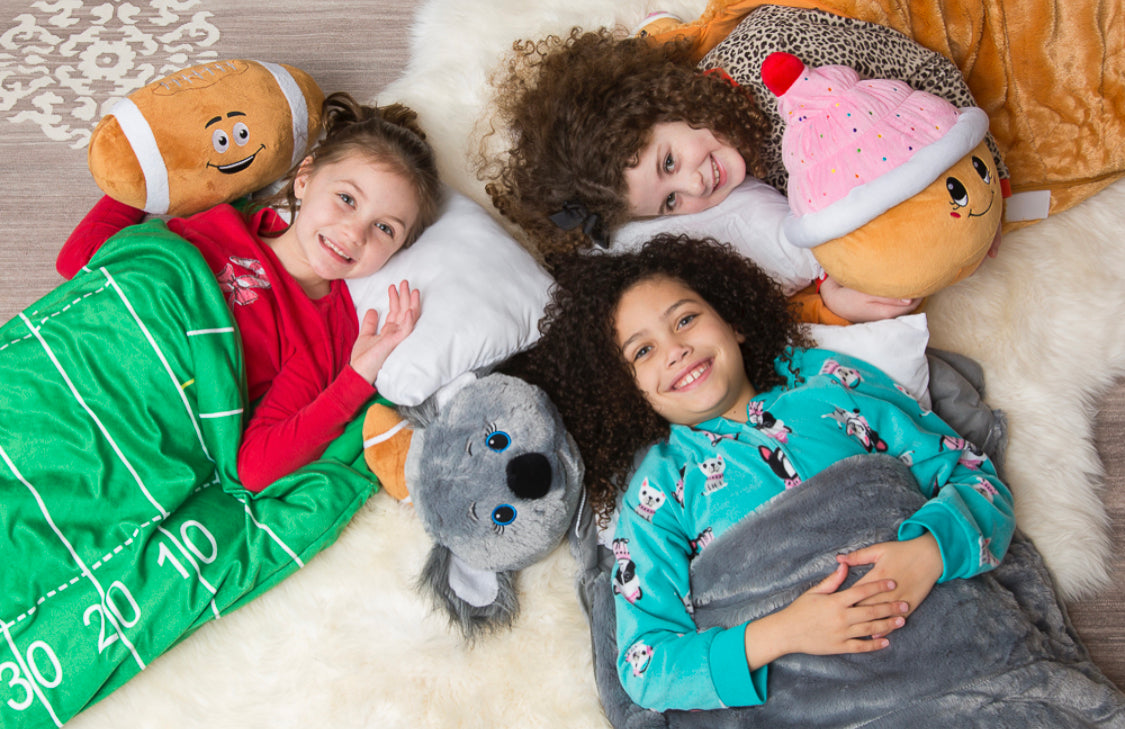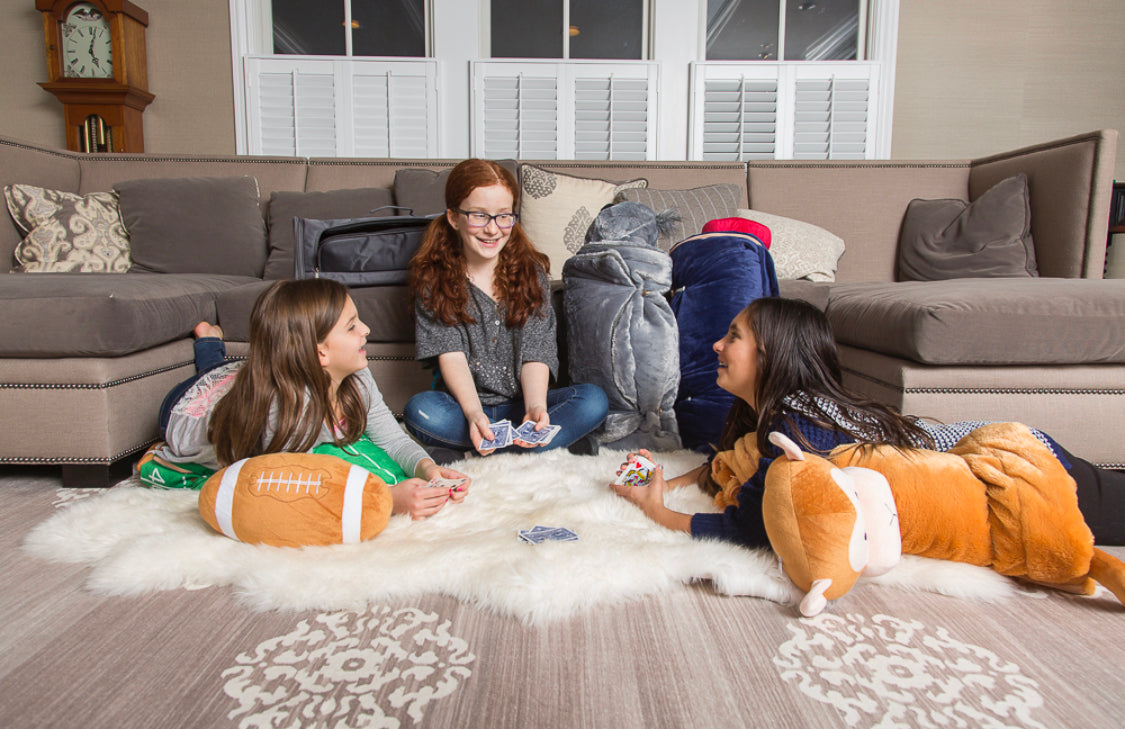 Adorable Koala
My daughter is loving this! Took a long time to get, easy to roll up and carry.
I NEED ANOTHER ONE!
Over the summer my boys were so bored and it was about to drive me crazy!!!!! Rather than giving them more time on their tablets, I decided to plan a fun night to create a pillow fort and set up camp in the den. Sleeping bags were needed for this activity and BuddyBagz was the best purchase!! Not only is it a sleeping bag that is actually COMFORTABLE, but there is also a flashlight in the tail! My boys had the most fun that evening and we still talk about planning another fun night like that one that includes the BuddyBagz!